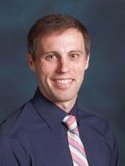 Mr. Daniel Barrentine,
Principal
Phone: 334-774-2380
Email: dbarrentine@dalecountyboe.org
On behalf of the faculty and staff of George W. Long High School, I would like to welcome you to our website. At G.W. Long High School we are going to strive to build meaningful relationships, provide high-quality education, and offer impactful opportunities that will equip our students with the necessary skills to thrive in society. While at Long, I urge you to become involved in the activities and opportunities we offer. We have high expectations at LHS and believe that each one of our students has the opportunity to succeed. Our expectations are as follows:
Be a person of high character.
Be respectful.
Be here.
Think.
Get better every day.
At G.W. Long High School, our teachers, faculty, and administration are here to provide an environment that is safe, inclusive, inviting and academically challenging. Students and parents, always know that we are here to help and that our primary objective is our students' success. I am looking forward to another great year at LHS!
Make sure to follow us on Facebook and Instagram by searching @LHSrebels. And remember, it's always a great day to be a REBEL!!
GO REBELS!!
I am originally from Huntsville, AL where I attended Grissom High School. Following high school, I went to the University of Alabama where I received a Bachelors and Masters degree in Secondary Education/Social Science. Later, I attended Troy Unveristiy, Dothan and received a Masters and an Educational Specialist Degree in Instructional Leadership and Administration. During my career as an educator I have served as a teacher, coach, athletic director, assistant principal, district safety coordinator, and now principal. I am married to the former Katie Bowling of Dothan, AL and we have one son, Jack. We are very excited and honored to serve the G.W. Long community.
It's a great day to be a REBEL!! GO REBELS!!