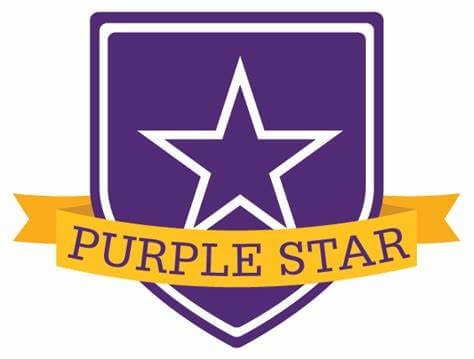 G.W. Long High School is currently a Purple Star School. The Alabama Purple Star Schools Program and committee, established by Legislature with the passage of Act 2021-7, recognizes the efforts of the K-12 schools in the state that are committed and supportive of military students, and their families, as they transition to their new homes and schools. The Purple Star School program was designed to help mitigate the challenges of high mobility by setting standards for and publicly designated military-friendly schools. The Purple Star Award recognizes schools that show a major commitment to students and families connected to our nation's military. Schools that earn the award will receive a special Purple Star recognition to display on site.
LHS Military Student/Family Liaison
Student 2 Student Program- COMING SOON!!!!
Through our system-wide Student 2 Student Program, G.W. Long High School offers 100% acceptance and strives to bring military-connected and civilian students together. Our S2S student organization welcomes incoming students and helps departing students prepare for their next school. If you are interested in joining one of our Student 2 Student Programs, please be sure to contact your school's Military Student/Family Point of Contact for more information. (This program will be up and running in the near future.)
Helpful Links for Military Families